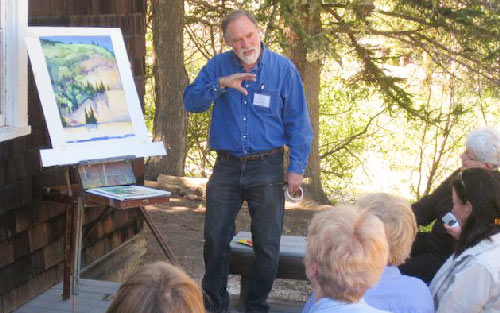 Each year, Stephen Quiller presents a number of painting workshops.
"Steve is the best kind of teacher. He knows how to teach all aspiring artists, no matter the skill level."
—Peggy Stenmark Morgan, 2007 Quiller Workshop student
For lodging and other info about Creede, visit www.creede.com
Stephen Quiller Watercolor Painting Workshops

A Talk with Stephen Quiller
September 2016
"Masters of American Watercolor"
April 2015
"The Realities of a Fine Art Career"